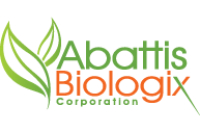 Abattis Biologix is a specialty biotechnology company engaged in the licensing, marketing and formulation of unique and proprietary botanical, vitamin, and mineral products in several high growth natural health categories. The Company owns patent pending rights tested and proven formulas to a method of preventing and treating avian influenza in humans The company also owns Patent pending IP to a METHOD OF COMPOSITION FOR PREVENTING AND TREATING AVIAN INFLUENZA IN POULTRY. This IP is being licensed to countries around the world which will enable the company to focus on formulation and innovative delivery systems in the areas of Women's and Children's Health and MicroNutrient Fortification, Cognitive Health, Histimine and Anti-Inflamitory Solutions.
Mission


Abattis Biologix Corporation is committed to the research, development and marketing of proprietary, natural health and wellness solutions that address chronic illnesses through targeted nutritional support. We manufacture and market the most scientifically advanced natural therapeutic formulas based on proprietary technologies through multiple distribution channels, while providing the highest level of customer service.

Objectives
Make intelligent decisions that maximize shareholder value
Grow our existing business though intellectual property, partnerships with efficacious ingredient producers and an intelligent product positioning and sales strategy
Continue product development to maintain highly effective products
Conduct our business in a safe, sustainable, environmentally and socially responsible manner
Make it easy for our customers to do business with us.