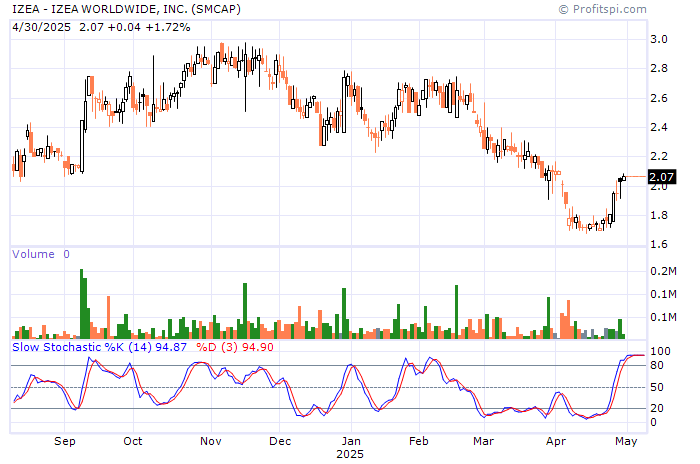 About IZEA
IZEA Holdings, Inc., ("IZEA") is a world leader in social media sponsorship, operating multiple marketplaces including WeReward, SponsoredTweets, and SocialSpark. IZEA connects advertisers with social media publishers, helping them monetize their social media presence.  The company has completed over 2,000,000 social media sponsorships for customers ranging from small local businesses to Fortune 50 organizations. For more information about IZEA, visit www.izea.com.
Please excuse my ignorance, I am not very familiar with OTC stocks.
The company IZEA has captured my attention because of my daily profession (Search Engine Optimziation). Search engines are putting more value on fresh site content then ever. With the Google panda update, SEO firms are relying less on content farms and paying for higher quality blog posts that carry link value. This company IZEA seems to be the dominant platform for bringing together advertisers and publishers, with a consistently growing user base. They just went public a month ago and in my eyes, they fill a HUGE need in internet marketing.
I have about 75K tied up in mutual funds that I'm sick of watching it be so stagnant. I'm only 22 years old. I'm lucky to have minimal living expenses and little financial responsibility, no mortgage, etc. I'm not saying I want to throw all my eggs in one basket and hope for the best, but I want to be more active in higher return opportunities. I've already been killed like everyone in the recession in mutual funds and I don't want to sit around and wait for the next bubble to hit the market.
What are anyone's thoughts on this stock? Any other suggestions are greatly appreciated!